A smartwatch is a digital watch having a mini-computer fitted into it. It provides us with basic applications, but they offer us many advanced features in many latest models. These are the basics of smartwatches, but we will tell you about their work and how they ease our busy lives in this article.
The first step is to connect your smartphone with your smartwatch. This can be done by installing the application that the smartwatch provides you and by turning Bluetooth on. It can be an android or Apple. After this, you will synchronize your phone with your watch. Then every notification that you receive on your smartphone will be displayed on the screen of your watch. It can be your emails, appointments, or messages. In this way, it will protect you from missing an important message or notification. It will also save you from the hassle of looking at your smartphone, again and again, to avoid ignoring any important message. You can also make calls with the type of smartwatch called "watch phones." It is a simple wearable that connects you with the world by only a local touchscreen interface for daily use.
Some Amazing Features
Some amazing features that every smartwatch should offer will make you realize the benefits of having one. These are described below: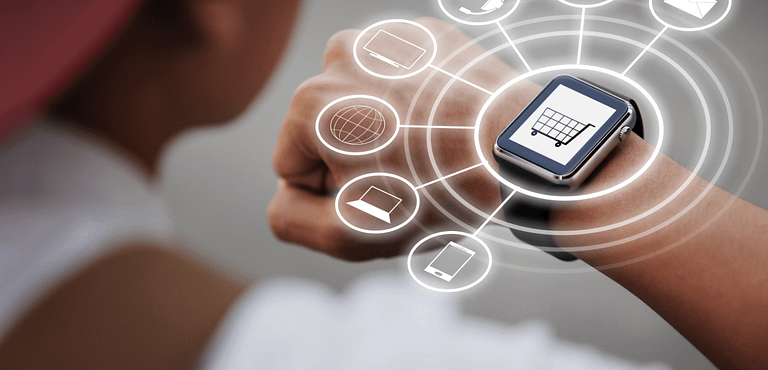 A GPS tracker will help you tell your location anywhere and anytime and will not let you go in the wrong direction. It can also help you receive your destination on time.
A smartwatch can be your fitness buddy. It can count your footsteps, calories, heart rate, breathing rate, etc.
It allows you to make calls and receive or send emails on time. You can contact anyone anytime through your wrist.
You can install several apps from the play store to have quick access to them.
You can install music apps like Spotify and can listen to music through your watch. You can connect your watch with Bluetooth headsets to listen to your favorite songs.
It can help you in calculations by providing you a calculator on your wrist.
You can feed all of your schedule, meetings, and appointments in it, and it will notify you about it.
Having all apps on your wrist, you do not need to repeatedly look on your smartphone to book a cab, check the weather, or shop online.
The primary purpose of technology is to create more significant chances of connectivity through compact packages. So we can say that the smartwatch invention has helped us connect with our friends and relatives anytime and anywhere. The latest versions of smartwatches aim to finish the need for smartphones to save our time.